AABL Directory
GO
Ugandart: Uganda Art Consortium
Bringing traditional and modern art from Uganda to the world. Our consortium promotes established regional artists, helps prepare the next generation, and provides international exposure for artists and local programs in art and art therapy.
Hoima Road
20743
Namungoona, Kampala
UG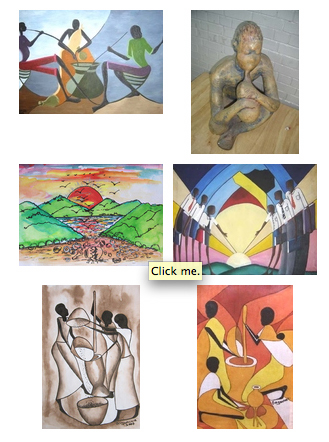 Ugandart.com offers original, contemporary African artwork for sale including paintings, textiles, sculpture, beadwork, jewelry and recorded music.

The artworks presented have in many cases been created by financially struggling, socially conscious (is there any other kind?) young Ugandan artists. We have created this marketing tool to enable these young artists to reach a wider audience and to find support for using art to promote social progress.