Member Shout Outs

The FBI is still looking for people who invaded the US Capitol. Photos are at the link; tips are...
www.fbi.gov

Be on the lookout!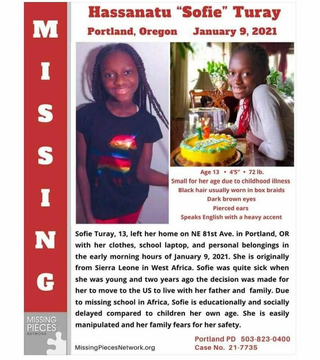 Victor Freeman
10-Nov-2020

Marshall Frank
18-Aug-2019
See earlier post on facial recognition. And now in Detroit, the same concerns.
www.theguardian.com

Michael Twiggs
24-Nov-2017
Check out Garden of Eden Urban Farming's demonstration garden at Tacoma Urban League!
goefarming.org
Artists, Musicians, Jewelers... Let AABL's design team build you a stellar online portfolio with online purchasing option.
Get started today with AABLwebtools!
Website, email, forms, sales, activity tracking, news & press support...
COVID-19 WORLD
Latest from US CDC
The Centers for Disease Control and Prevention is the leading national public health institute of the United States.
CDC Coronavirus Information
New Sponsors
Your source for canvas, art materials, framing. Call 0775236619 or 0775233122.
Kampala
Mobile, prompt process services, legal document management. Serving Everett,...
Everett WA 98203
Automated web magazines, blogs, forms, FAQs, sponsor directories, ... all with...
Puget Sound WA
And more...
Black History for the Apolitical

Excellent articles about the African diaspora without grinding any particular axes.
Suggest your recommendations via the Contact form, or simply paste them in your profile Update using the Link feature. Please note: Hateful speech will not be tolerated.

Higher Education Resources

LISTS of historically black universities and colleges, plus scholarship resource list.

It's Your Web

Tips for new users of the WWW.
Digest Preview
By Emily Kembabazi
The equator that crosses through Uganda approximately 72 kilometers south of Kampala, along the
... Continues...